Portfolio:
Northstar Traffic Service, Inc.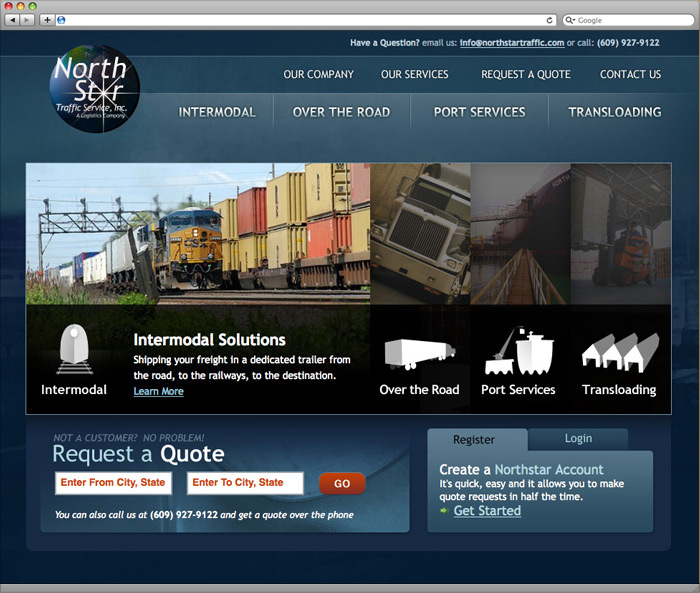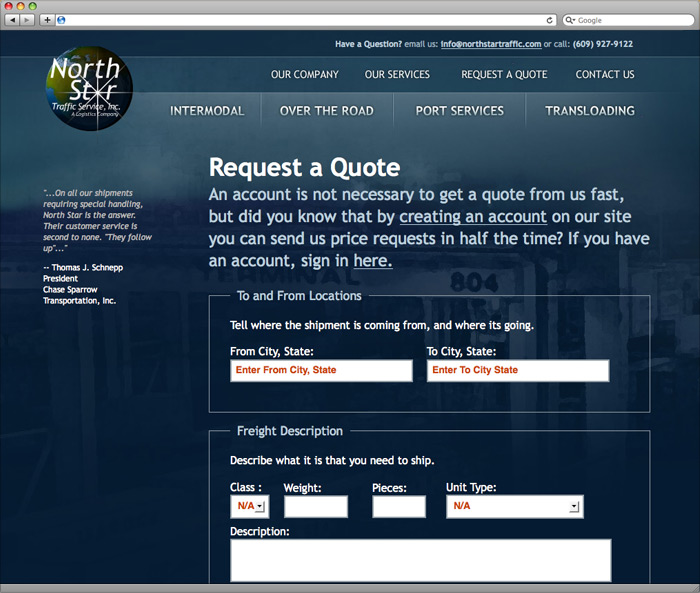 Launched in April, 2009
Visual Redesign for an existing client's site.
Project Goals
Northstar Traffic wanted to "spruce up" the visual design of their website which had been created by us back in 2005. They also wanted to give the custom input forms some minor updates and change some things around in general throughout the site.
Solution Provided
We made a complete visual overhaul of the site to be more industry-centered, increased text sizes, redid forms to be more accessible, added jQuery to the interface and voila! New design.
Technologies Used
HTML 4 Strict, CSS, Javascript, jQuery, Classic ASP
The Client said
"...Joe couldn't have done a better job of completely exceeding my expectations with the re-design…"