Portfolio:
Dino's Seaville Diner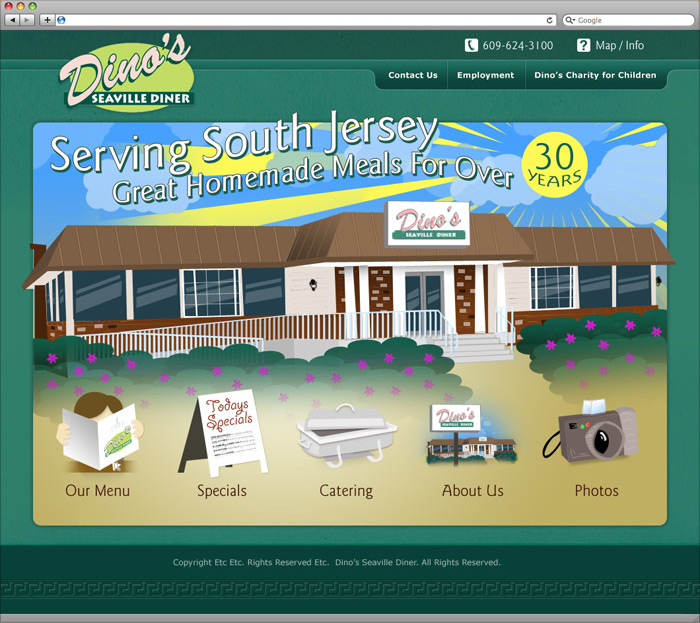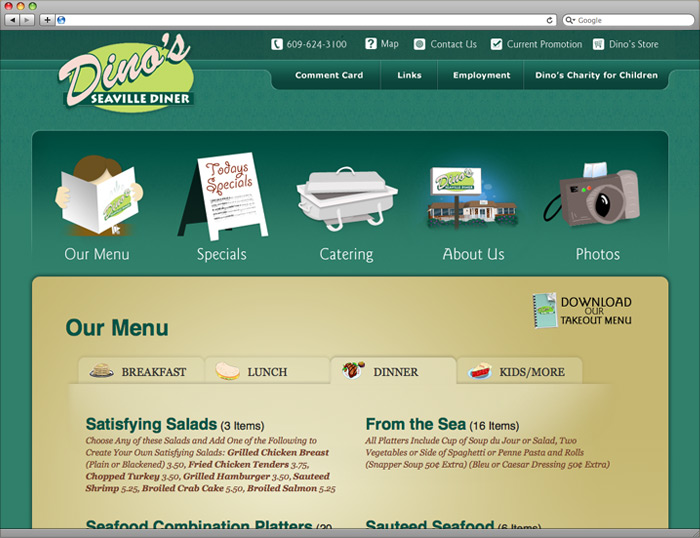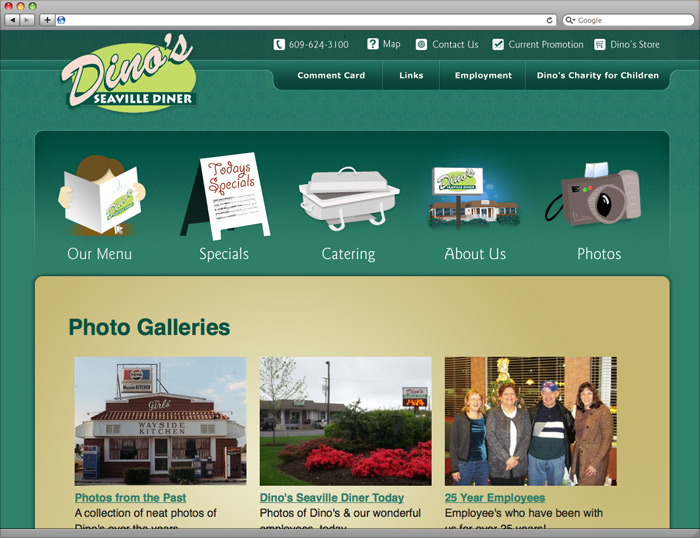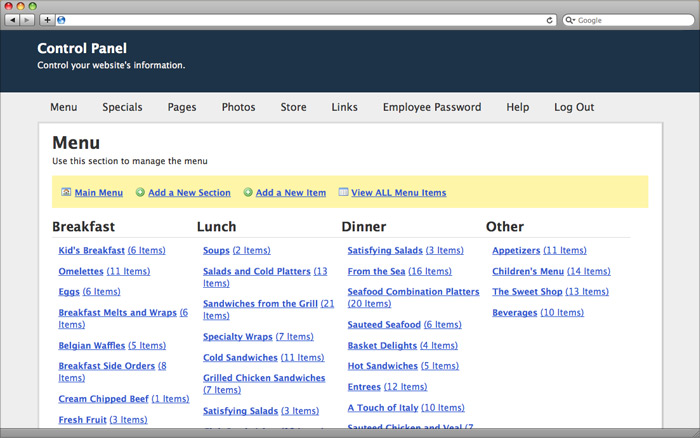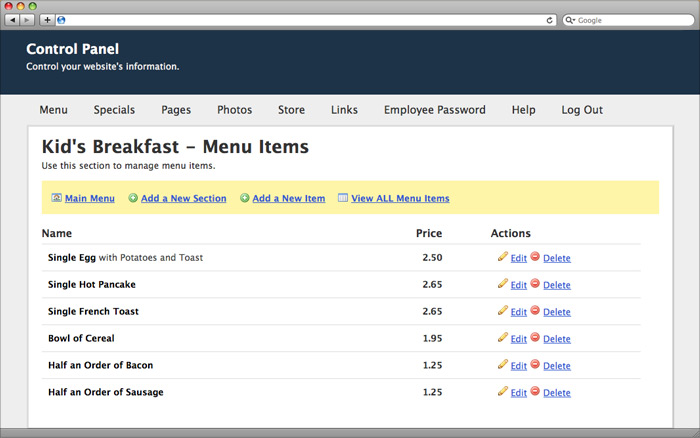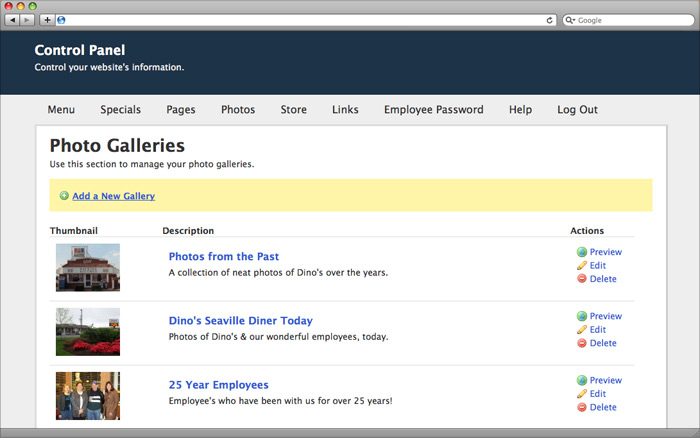 Launched in July, 2009
A new custom website for a popular Cape May County Diner.
Project Goals
Dino's Seaville Diner made the decision to work on their online presence. They wanted a custom designed website that they could control the content of easily. They wanted to be able to update their menu and specials and had plans to begin selling products as time.
Solution Provided
A fun new design was created to house the site's information that is powered by a custom built content management system that's designed to perfectly suit the site's needs. The diner's owner can easily manage the site's menu and specials, plus the site's photo galleries and much more.
Technologies Used
Photoshop, HTML 4 Strict, CSS, jQuery, PHP, MySQL, CodeIgniter Framework
The Client said
"..."I could not be happier with our site and the work done by Joe. Joe really took the time to listen and understand our goals and aspirations for the web site. The site is totally original and is customized to my particular needs and desires."
"Not only is the site pleasing to the eye, it is very functional and easy to navigate. Being able to control the content and update the site myself is also a huge plus."
Nicolas Karayiannis
Proprietor
Dino's Seaville Diner.."